Here's what's new from June-August 2023:
Use key event labels in the portfolio timeline view
Get a comprehensive overview of your team's deliverables, track progress towards your goals, and confidently predict when tasks will be completed.

Includes support for nesting of child items.

Adds the ability to hover over individual rows to get more details.

Quickly and easily copy dashboards across team(s)
This convenient new feature allows you to effortlessly duplicate dashboards to one or more teams of your choice with just a few clicks. Previously, this capability was limited to staff members only, but now we have made it available to all users. To take advantage of this feature, simply navigate to the desired dashboard, click on the three-dot vertical kebab button located in the top right-hand corner of the screen, select "Copy Dashboard," and use the drop-down menu to choose the team(s) you wish to apply the dashboard to.
Why this is important?
It promotes seamless collaboration among teams: Effortlessly share the metrics your organization is prioritizing with all relevant teams, empowering them to track and improve.

It results in significant time savings: Invest your valuable time in value-added tasks instead of wasting it on manually recreating dashboards.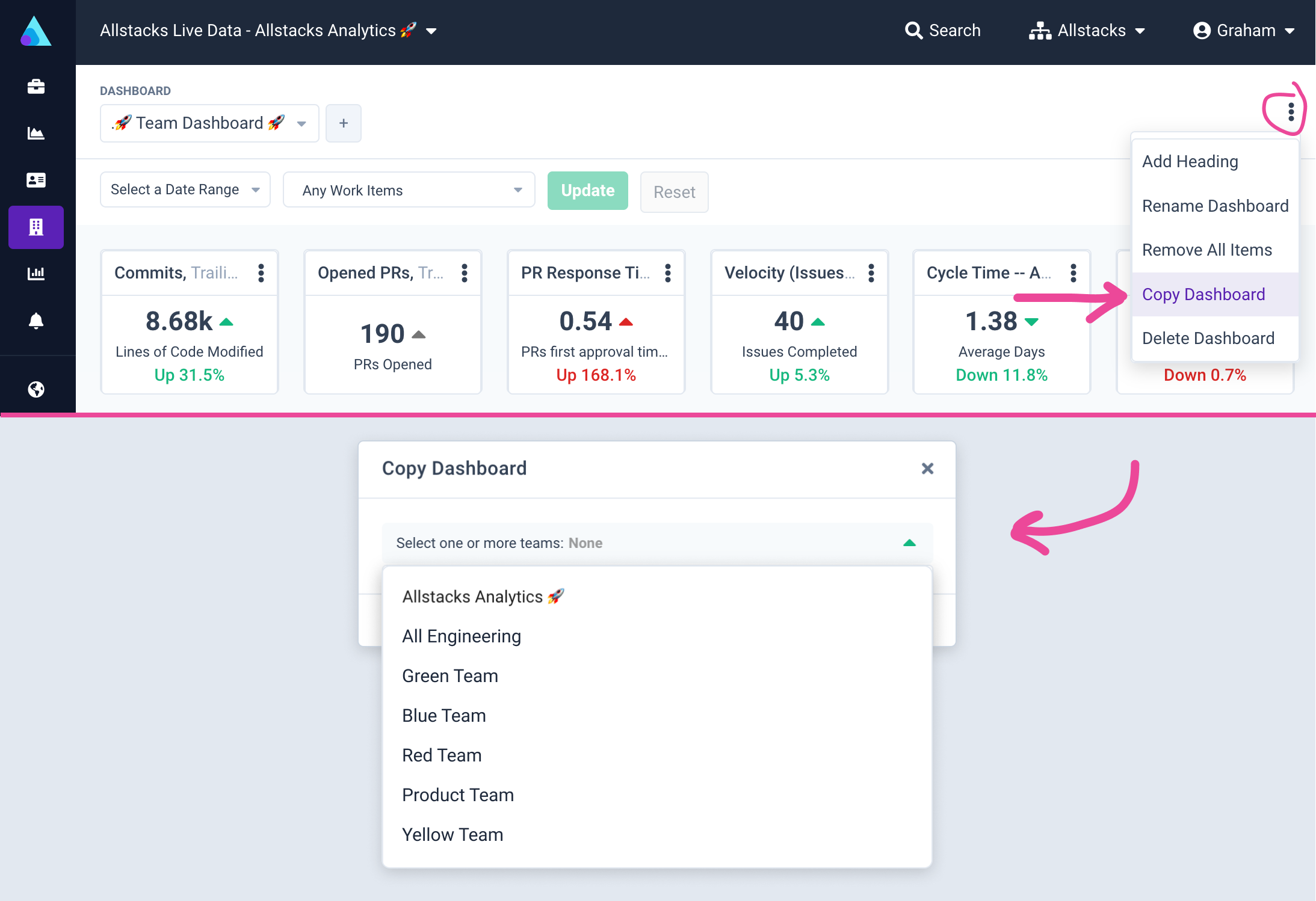 Add custom annotations to metric visualizations
Unlock the power of annotations in your metric visualizations! Take advantage of this feature to:
Set ambitious goals or establish baselines with enhanced context and precision.

Highlight critical events or process changes at their origin, ensuring seamless visibility across teams.

Put in motivational quotes and lines from Anchorman for your team to enjoy :).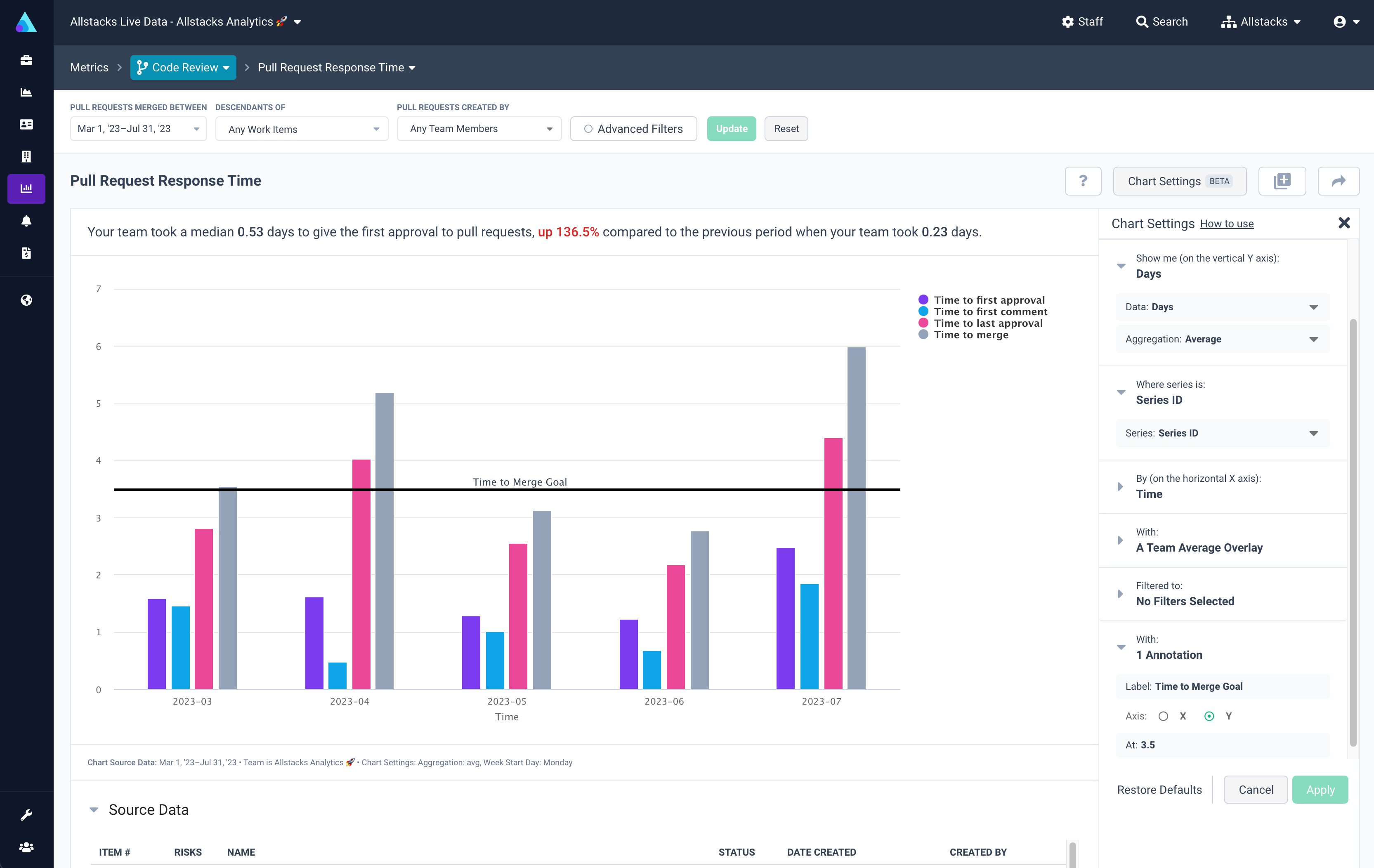 We've overhauled our knowledgebase with brand new content, including:
An onboarding video series with helpful tips on how to use core functionality.

How-to articles with best practices and recommendations when using the platform.

Key metrics and frameworks we recommend all teams utilize.

FAQs on popular features like forecasting.

And more!
We also shipped the beta release for ADO sprint attainment dashboard widgets. Talk to your account rep to get access and start viewing sprint completion percentage information based on ADO sprints. Check out a preview below: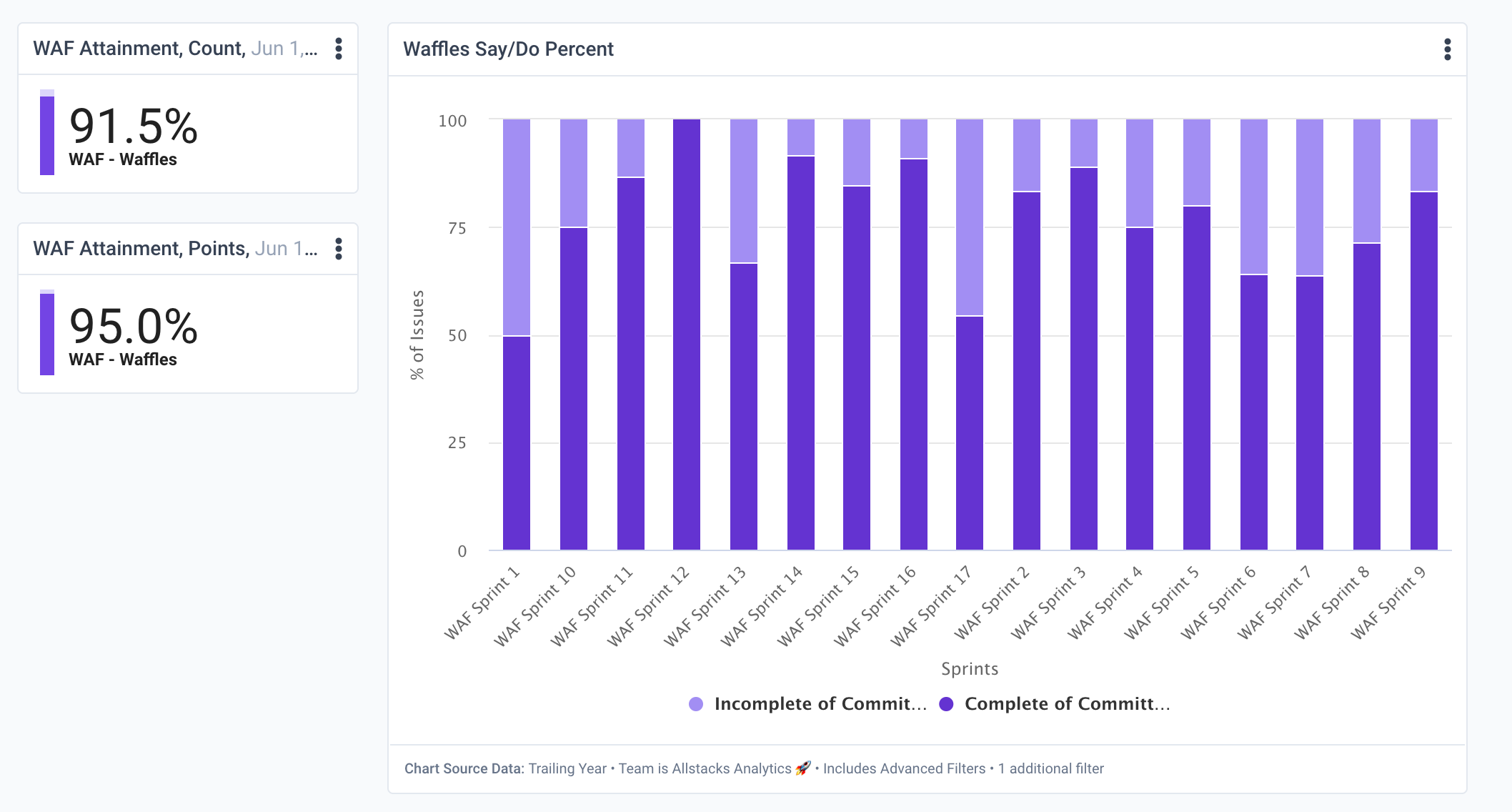 ---
As always, if you have any questions or feedback about the platform, please do not hesitate to reach out!