Like Magic, But Better.
Bring together all of your tools from across your entire Software
Development Life Cycle with Allstacks. Get the complete picture with
precise, up-to-date data to help you make the right decisions and
improve overall delivery. Ta-da!
What Can You Do With The Jira & Allstacks
Integration?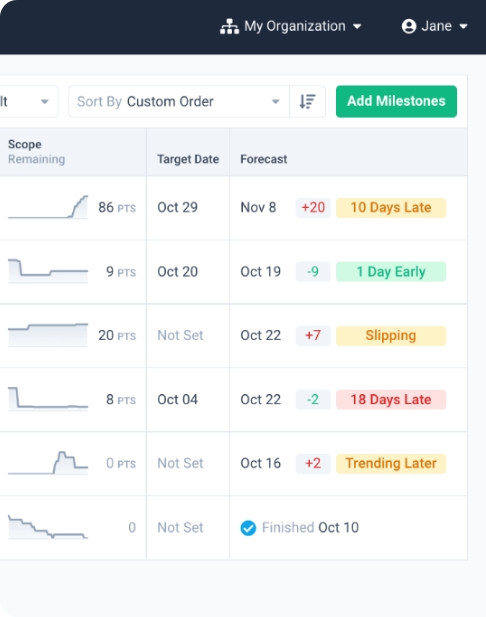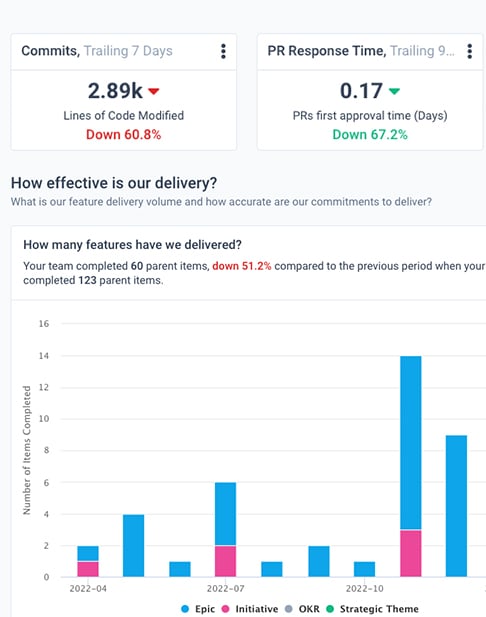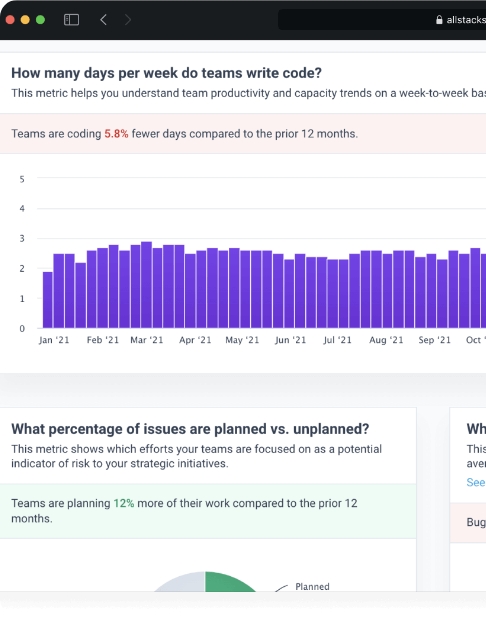 Connect all your development tools with Allstacks and start utilizing your data to improve delivery and see what building software better looks like.