Like Magic, But Better.
Bring together all of your tools from across your entire Software
Development Life Cycle with Allstacks. Get the complete picture with
precise, up-to-date data to help you make the right decisions
and improve overall delivery. Ta-da!
What Can You Do With The Jenkins & Allstacks
Integration?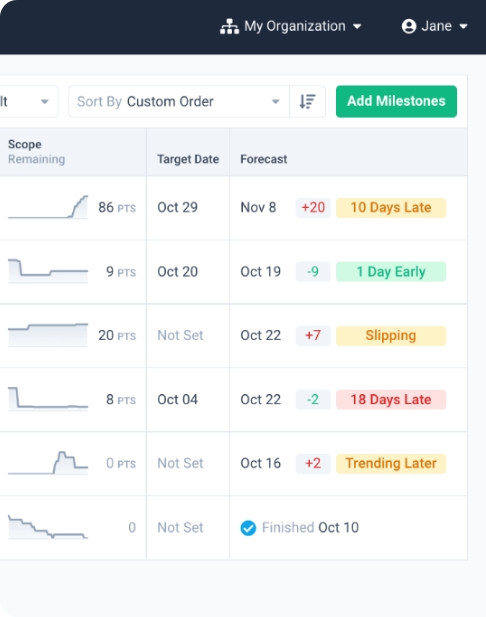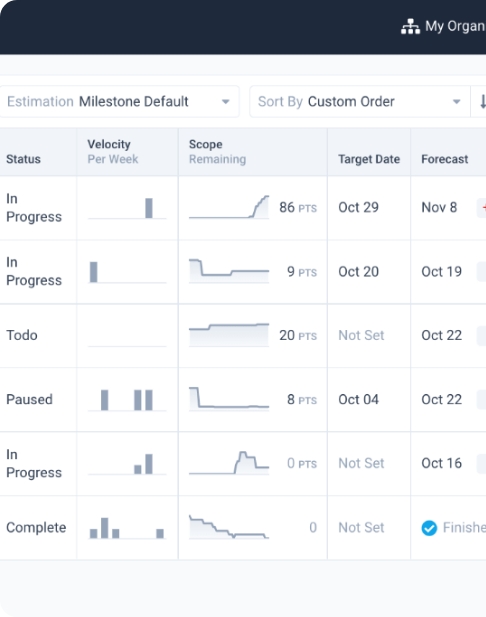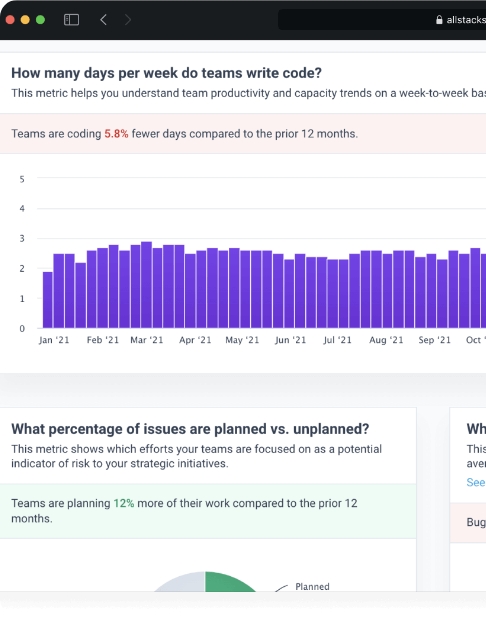 Discover Bottlenecks in
Deployment.
Track build tool performance with ease using Allstacks'
Jenkins integration. Port data directly from your CI/CD tool
to create organization dashboards and gain further insight
into delivery performance and potential bottlenecks. Get all
the information you need to find areas for optimization
right at your fingertips.
Get Alerted Instantly to Failed
Builds.
By connecting Allstacks and Jenkins, you can build custom
alerts to let you know the status of your triggered build runs,
what triggered them, and if a commit has caused a run to
fail. Get notified of failures sooner so you can get back to a
positive result faster.
PERFORMANCE METRICS & KPIS
Set Goals and
Measure Success.
Is your CI/CD pipeline running at maximum efficiency?
When connected, Allstacks can track and report on key
metrics—such as Success Rate, Throughput and Mean Time
to Recovery—and tie them to industry benchmarks so your
engineering team can set meaningful goals to improve
delivery performance.
Connect all your development tools with Allstacks and start utilizing your data to improve delivery and see what building software better looks like.