Like Magic, But Better.
Bring together all of your tools from across your entire Software
Development Life Cycle with Allstacks. Get the complete picture with
precise, up-to-date data to help you make the right decisions and
improve overall delivery. Ta-da!
What Can You Do With The Slack & Allstacks
Integration?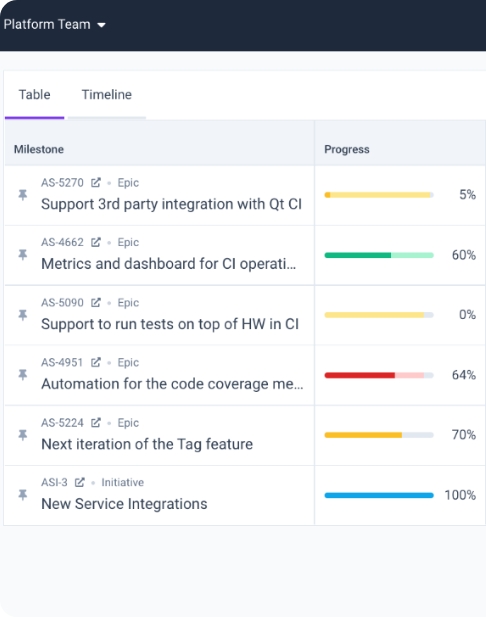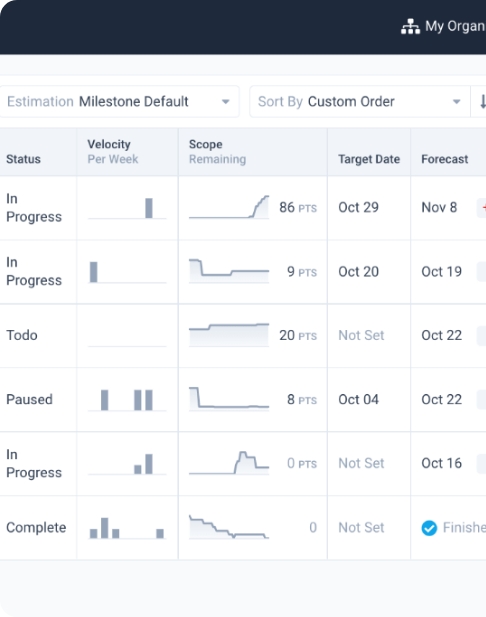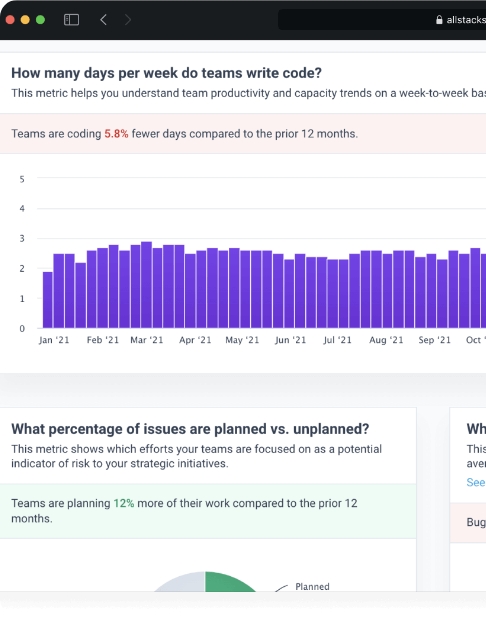 Analyze Team Sentiment to
Boost Morale and Prevent
Burnout.
Using our Team Sentiment metric, Allstacks tracks how
employees are feeling by analyzing communication in
public Slack channels—so product and engineering leaders
can identify potential issues (such as burnout or negative
emotions) and reach out to unhappy employees.
EFFORTLESS SLACK INTEGRATION
Streamline Team
Communication with Allstacks'
Slack Integration.
Allstacks integrates with Slack through OAuth and only
analyzes public channel data. The installation process is
straightforward, and it operates in "Read Only" mode—
meaning that it does not post any messages or notifications
on the user's behalf.
Get Custom Risk Notifications
on Slack with Allstacks'
Automated Alerts.
Allstacks can be configured to send risk notifications
to the Slack channel of your choice, making it easy to
stay informed about potential delivery delays. Users
can customize which risks they want to include in the Slack
digest by editing the risk settings in the Risks page.
Connect all your development tools with Allstacks and start utilizing your data to improve delivery and see what building software better looks like.