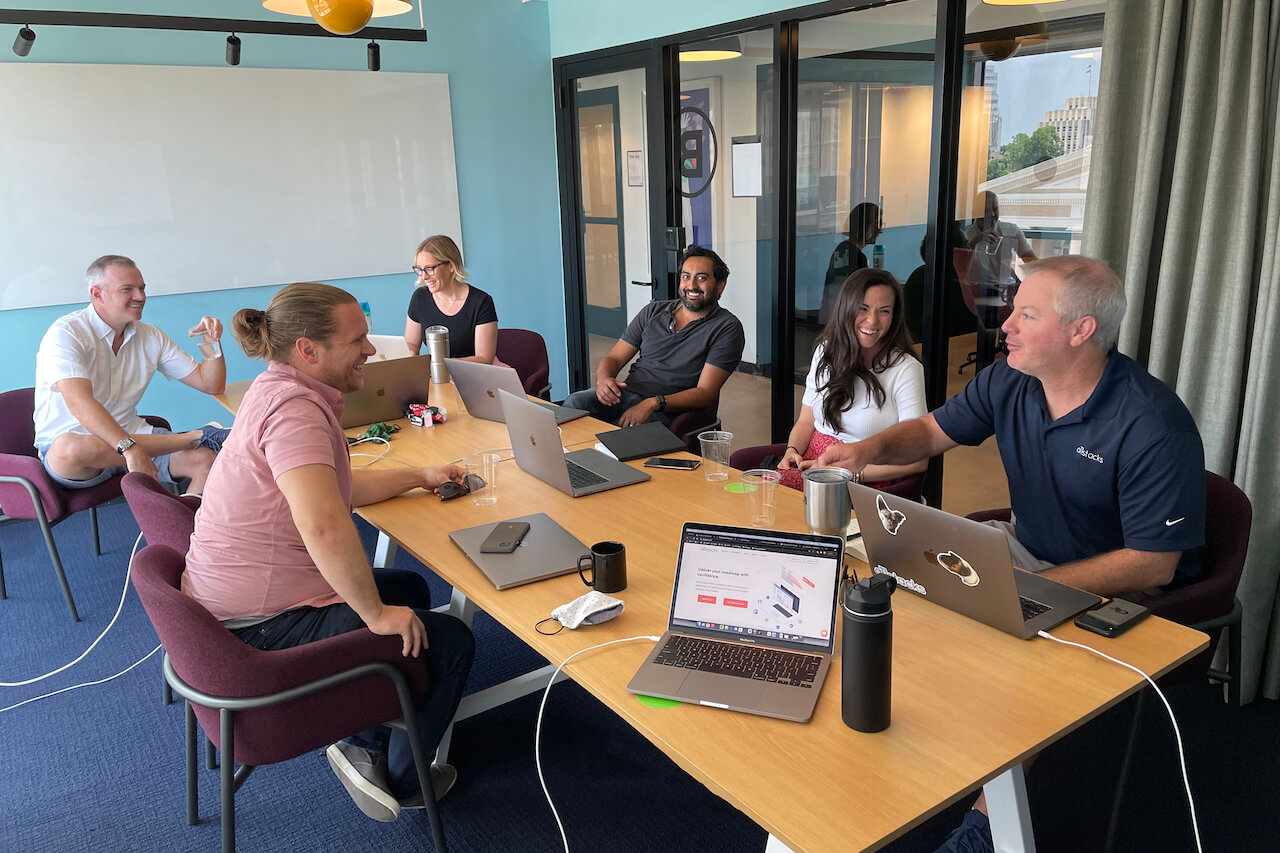 Level up engineering.
Our story
We created Allstacks with the belief that engineering should be a leader in the board room and we can achieve that by embracing an operations mindset and use data to create outcomes — not react to them.
The investors that have our back





Hersh Tapadia
Hersh Tapadia
CEO & Cofounder
Jeremy Freeman
Jeremy Freeman
CTO & Cofounder
Adam Dahlgren
Adam
Dahlgren
SVP of PRoduct
Jamie Howard
Jamie Howard
VP of Engineering
Josh Teitelman
Josh Teitelman
VP of Customer Success
Patrick Bishop
Patrick Bishop
SVP of Sales
Graham Langdon
Graham Langdon
DIRECTOR OF PRODUCT & DESIGN
Trey Miles
Trey Miles
Director of Sales
"Allstacks is helping us elucidate to our leaders how well we are engineering and convey opportunities for improvement."
We're Hiring
Become a Stacker.
If you are into building game-changing software, puns, ALLiteration, and being around very likable people — then we like you too.
Want to join the team?