Visualize the Value of R&D Investment with Just a
Few Clicks.
With Allstacks' R&D Capitalization reporting capabilities, what used to be a highly manual, time-
consuming process is now automated and easier than ever.
Eliminate Manual Time Tracking.
Allstacks removes the need for timesheets, reducing the errors associated with manual time tracking as well as accounting
overhead costs.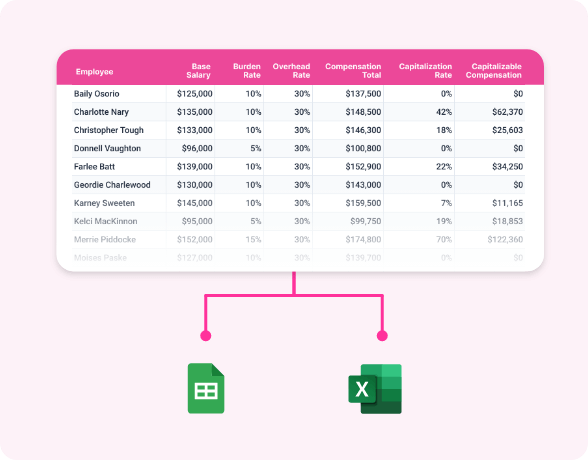 Always Know Where Your
Organization Stands.
Pull reports as often as you need for historical analysis and reconciliation without having to ask for data from another
member of your organization. You can even drill down to costs
by deliverable and employee.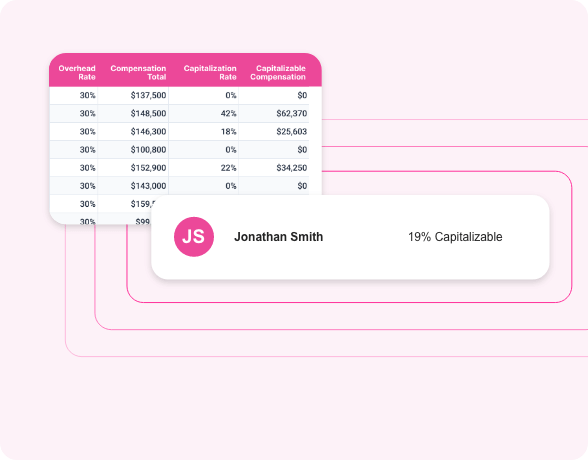 Cut the Worry Out of R&D Capitalization.
Allstacks uses data from multiple sources so that your R&D
Capitalization is defensible, consistent, and accounting-ready.
Automating this process also helps to eliminate the factor of
human error.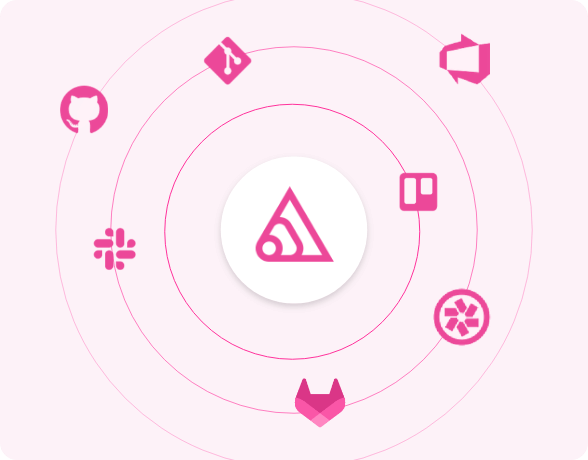 Monitor Costs in Real Time.
Live dashboards replace pieced-together, disparate reports, so
you always have the data you need in just a few clicks. Easily
view project progress, costs, and actionable insights to help you
make data-backed decisions and optimize your R&D investments.
Having an automated system-of-record for capitalization of internally developed software costs is a huge asset for software companies that need to justify their investment in R&D without distracting teams from getting the job done. From my experience at GitHub and Datadog, being required to adhere to an archaic accounting rule to capitalize on these costs was a very heavy uplift for the Finance team and the R&D teams. Automating this work allocates thousands of hours each year to more mission-critical operational initiatives.
Scott Buxton, Former Finance Leader at Datadog and GitHub
Ready to Optimize Your
Team's Output?
Take the next step in seeing how Allstacks can upgrade your business outcomes and make you and your team shine. Sign up for a demo today to learn how Allstacks can make your job easier.