Like Magic, But Better.
Bring together all of your tools from across your entire Software
Development Life Cycle with Allstacks. Get the complete picture with
precise, up-to-date data to help you make the right decisions and
improve overall delivery. Ta-da!
What Can You Do With The Azure DevOps &
Allstacks Integration?
Source Code Management

Project Management

Build Tools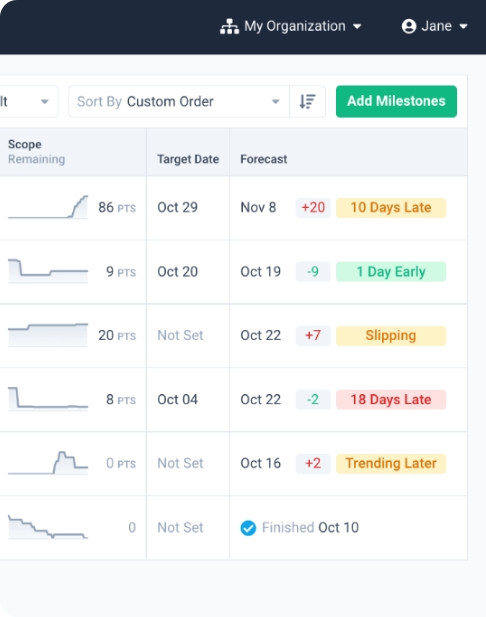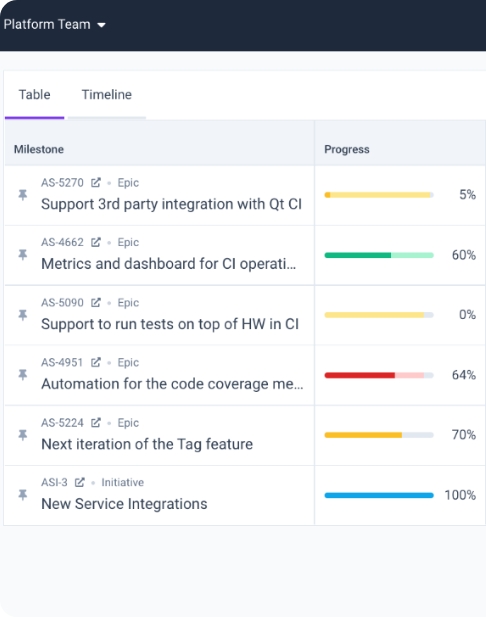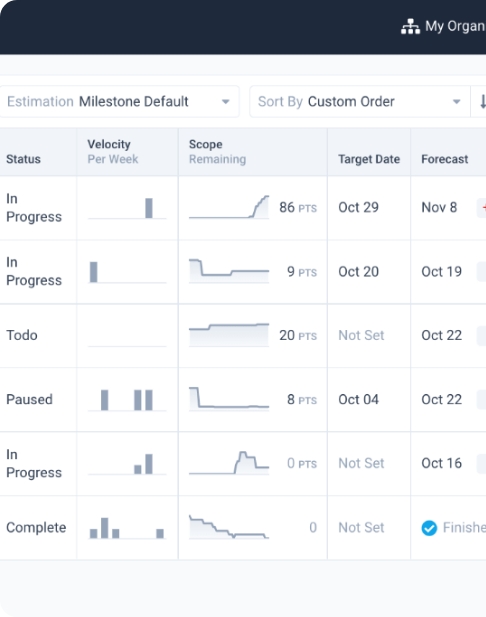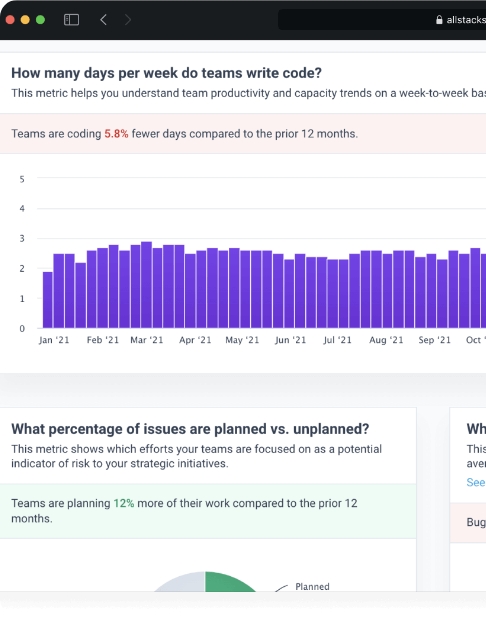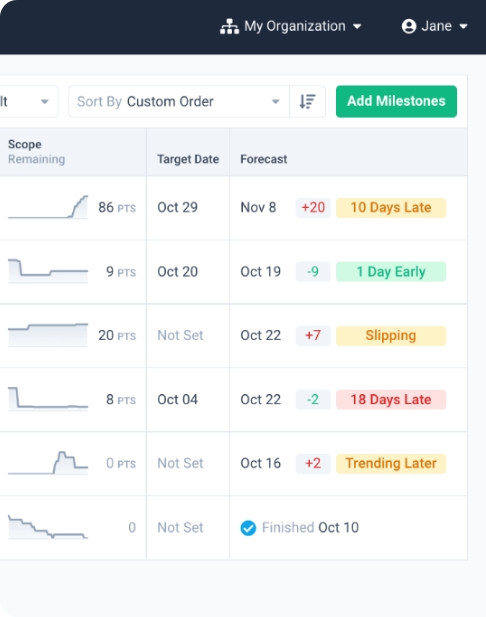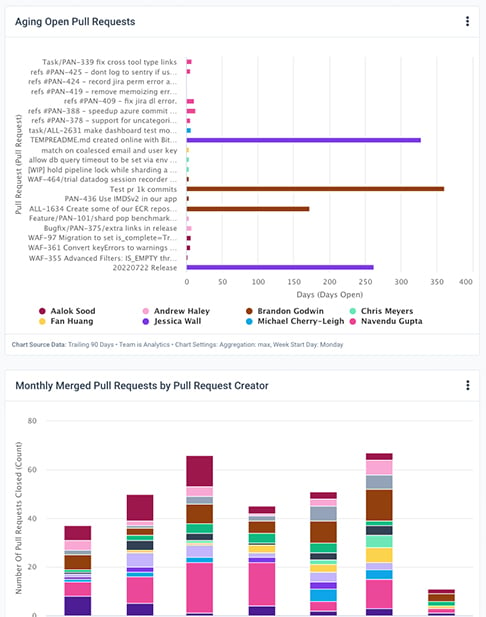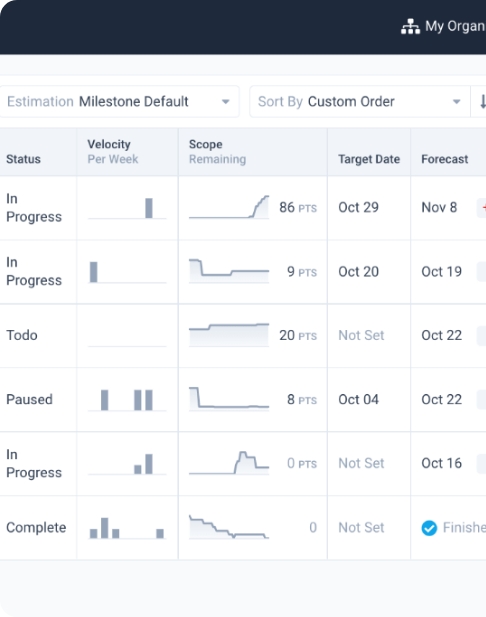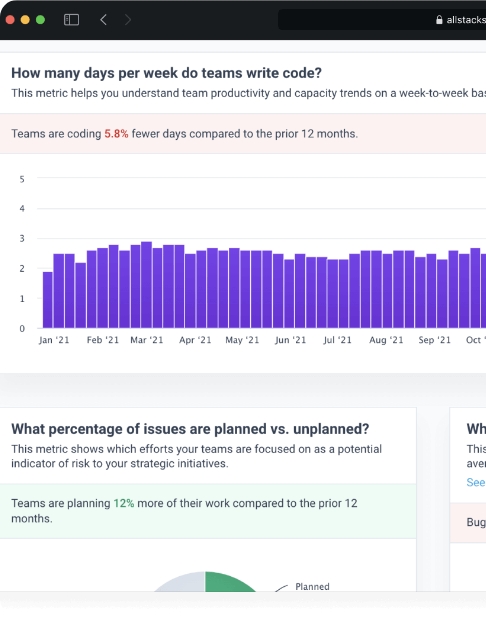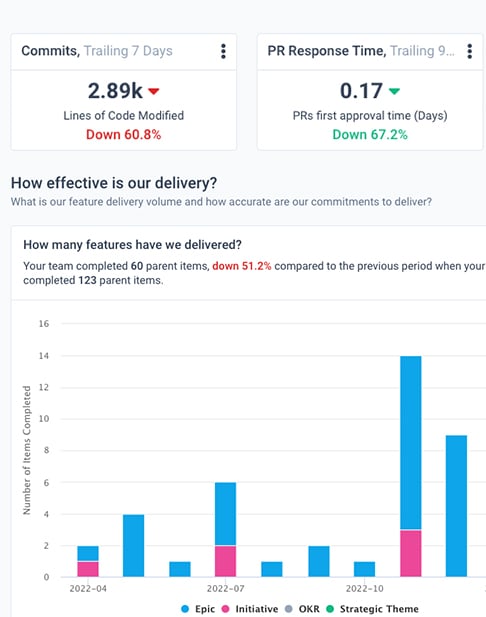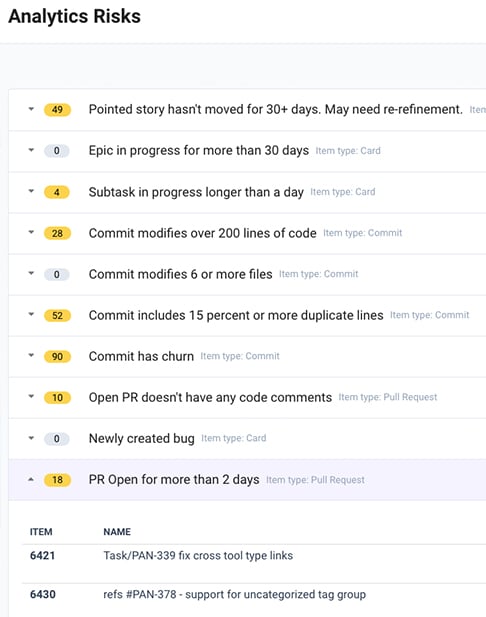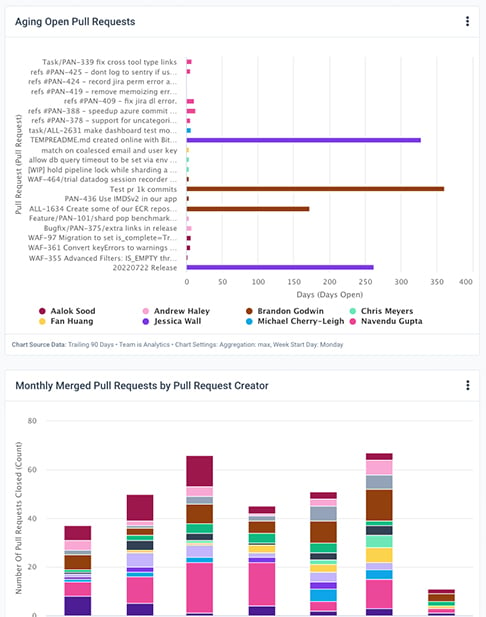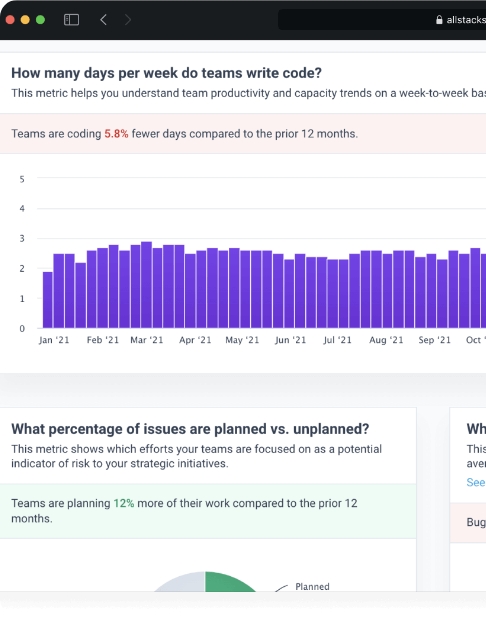 Connect all your development tools with Allstacks and start utilizing your data to improve delivery and see what building software better looks like.