Connect engineering output to business outcomes.
Allstacks connects disparate SDLC data to give context about how well teams build software and how it impacts the business with:
Intelligent forecasting

insights surface roadblocks and alerts

Shareable dashboards

(automatic or custom) to drive alignment at all management levels

ML-based proactive risk alerting

to drive pivotal information to the team at the most impactful moments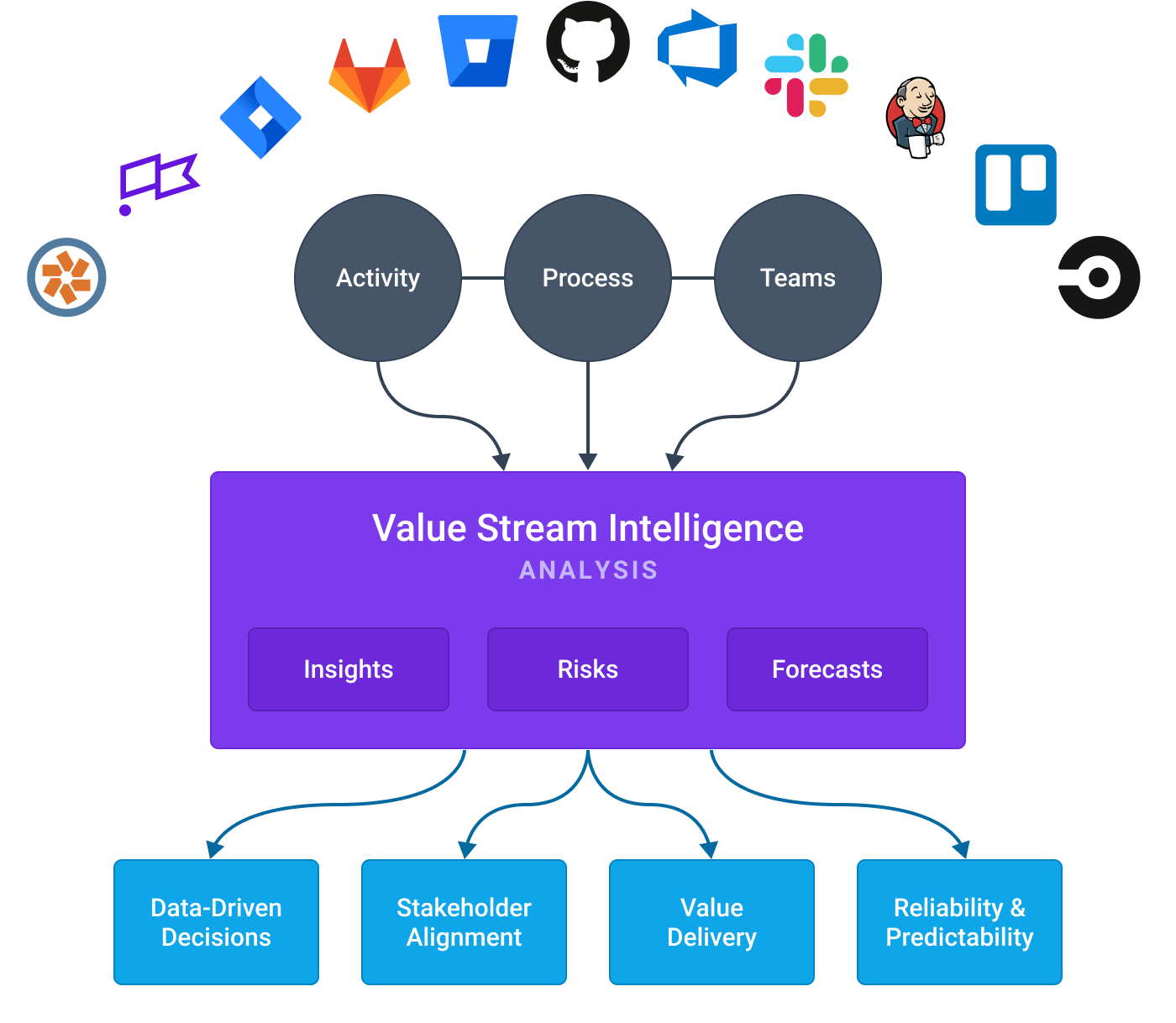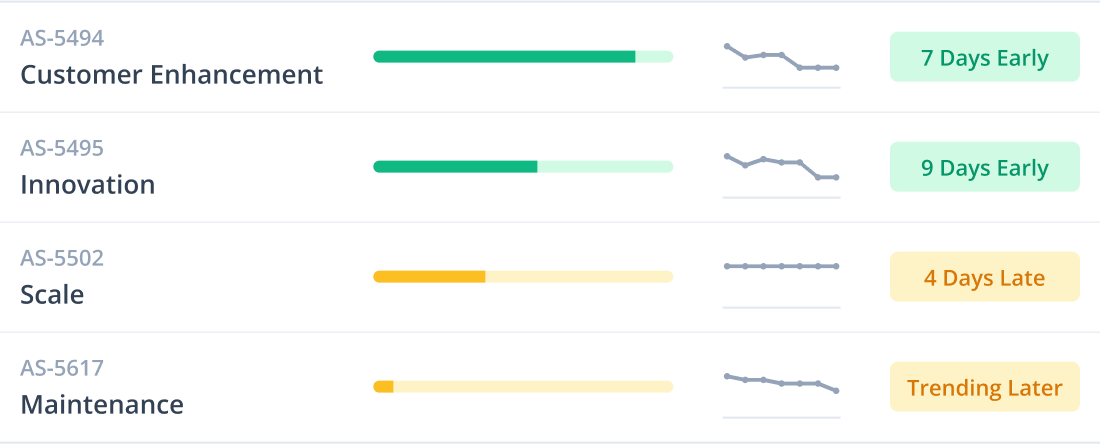 Delivery Intelligence
Automatically forecast delivery dates and identify risks
Allstacks leverages machine learning to forecast delivery dates based on current projects in flight, actual blockers, and other insights about software delivery so you can:
Get a real-time view of engineering outputs related to business initiatives.
See how the forecasted delivery is changing outcomes for your stakeholders.
Understand the key drivers causing your critical initiatives to slow down.
Risk intelligence
Proactively identify and eliminate delivery risks
Allstacks helps you focus your team's efforts on work that aligns with the business's initiatives. With Automatic Risk Alerts, you can instantly identify problematic work or trends that impact your team's ability to deliver by:
Understanding anomalous behavior and how it is impacting delivery.
Discover key drivers of process interruption for the team.
Identify process failures that lead to downstream code review and QA risks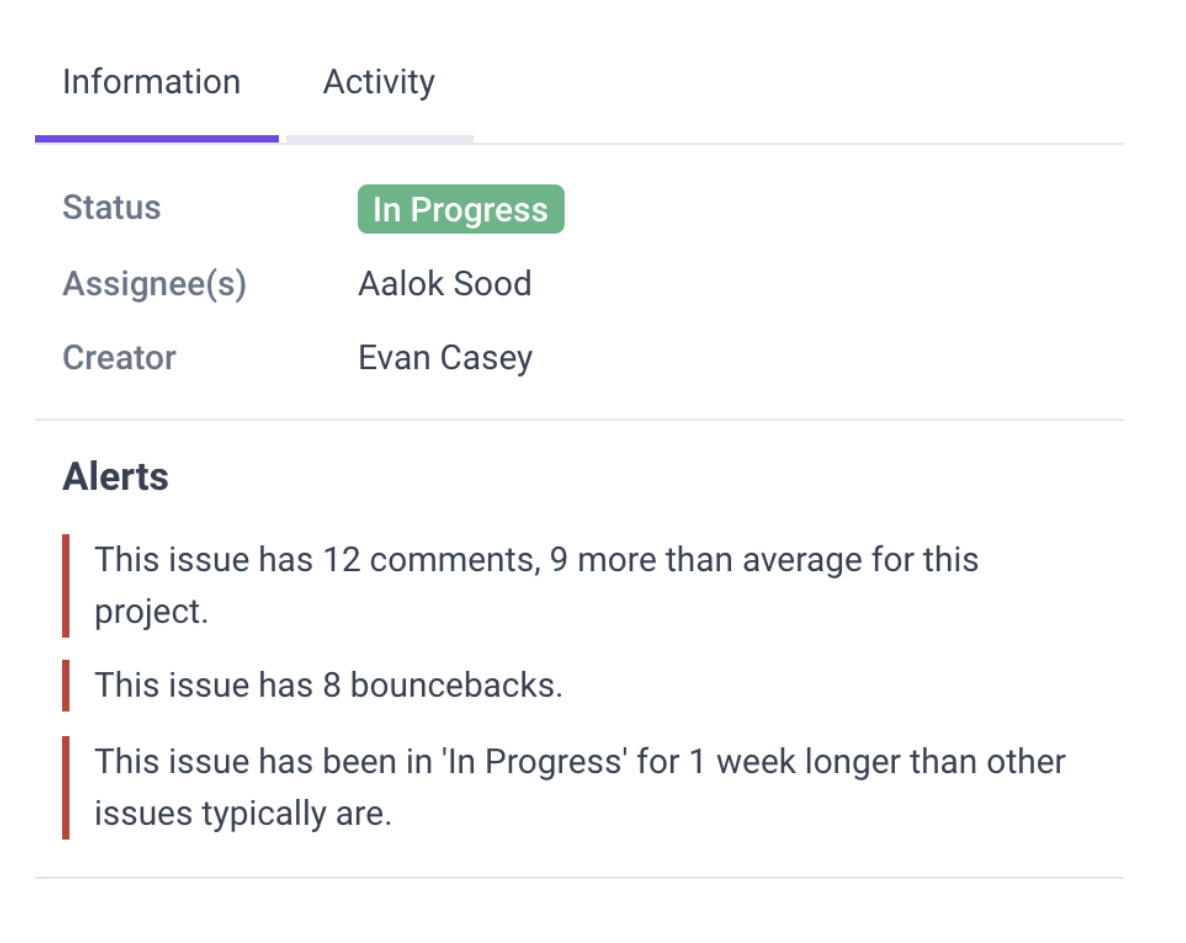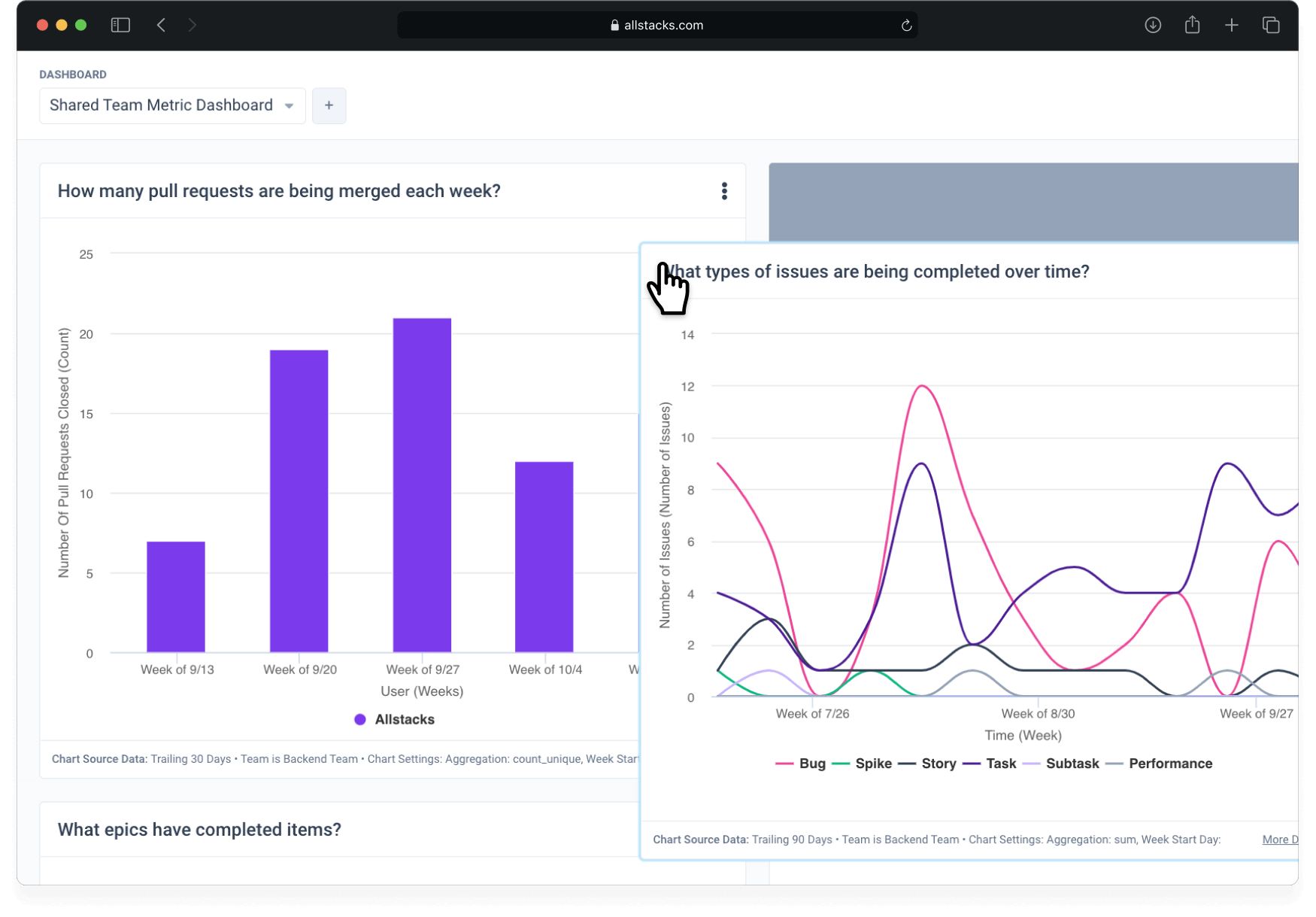 Engineering Intelligence
A unified view of engineering and product efforts
By bringing together data from across your SDLC you'll have more context and a better understanding of work progress, and the ability to prioritize work more efficiently and communicate more effectively so you can:
Get a real-time view of engineering outcomes and how they align with business initiatives.
Keep a pulse on your initiatives, teams, and organization with 120+ engineering metrics.
Spot bottlenecks and improve troublesome processes impacting execution.
This is what building software better looks like:
Accelerated Issue Velocity

"We had little visibility into OKR tracking in our software organization and would scramble to complete them on time. Allstacks tracks our progress against our OKRs without any manual reporting. We've gained solid alignment between engineering and the business. The team is highly engaged in the success of our outcomes, which has positively impacted overall productivity."
Jim Moore, VP of Engineering, SailPoint
Fast Time-to-Value
No process change, spreadsheets, or mental gymnastics needed.
Allstacks integrates with all your engineering tools from your source code to Slack to provide better visibility and context into how engineering teams and projects are doing with a single view customized to your product stakeholders.






Is your organization trying to reduce the number of bugs created?
The size of individual commits is one of the most significant contributors to risky code. Our industry benchmarks show that commits have increased in size by 6.7% compared to the prior 12 months.
Allstacks Commit Metrics will help you understand how you are tracking against this objective.
View the Industry Benchmarks