Get a Unified Picture of Your DevOps Program with DORA Dashboards
No matter how complex your software organization is, Allstacks' DORA dashboards let you synthesize your engineering efficiency metrics in seconds. Discover your lead time, deployment frequency, and change failure rate in the next 5 minutes.
See why so many companies trust Allstacks
Quantify
Your DevOps Program with DORA Software
Use Allstacks' DORA DevOps Dashboard to score your team's performance from "low" to "elite" against DORA's standards, benchmark yourself against your industry peers, and set DORA-driven KPIs and risk alerting.
DORA metrics were derived from insights of over 2,000 companies that were published in the State of DevOps research program. The researchers, who later published a book about their findings called Accelerate, found that teams that prioritize four production-focused metrics far outperform those that don't. Those metrics are deployment frequency, lead time for changes, mean time to recovery, and change failure rate.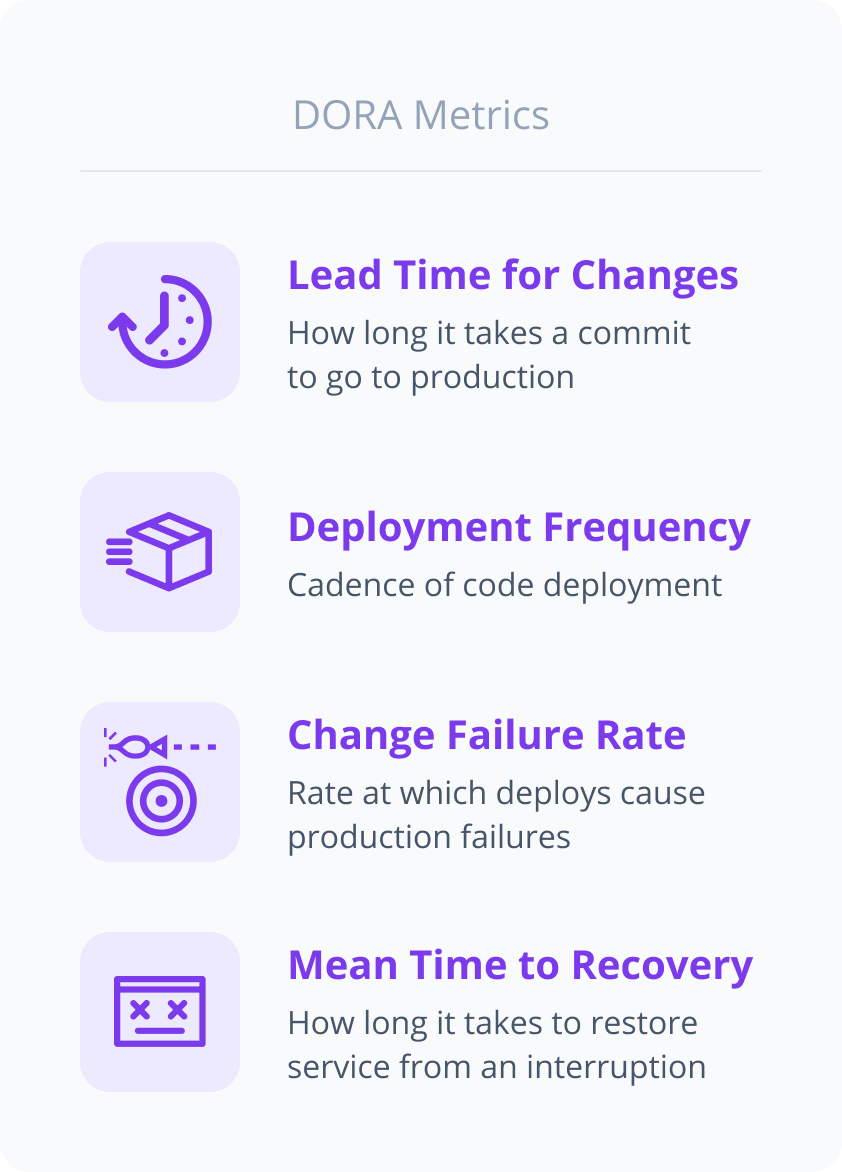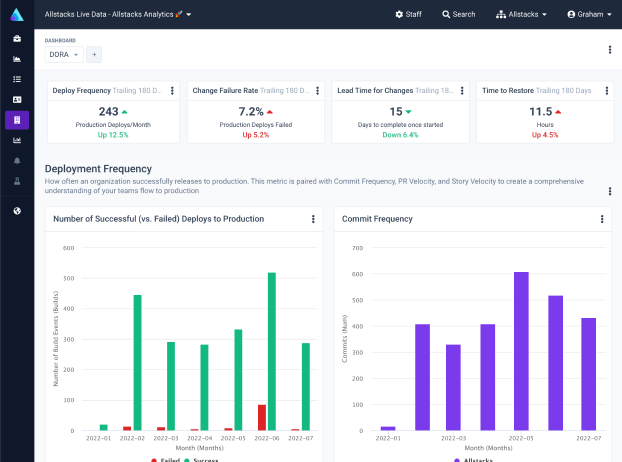 Explore
Your Data Visually with DORA Dashboards
Go beyond DORA benchmarks. Get value from your data with templates, query data from multiple sources, and build the data visualizations you need for your stakeholders. Whether you want your DORA metrics presented in short or long intervals or if you want to drill down into which parts of your processes are slowing you down, we have a solution that enables meaningful action and quantifiable results.
Spot
DevOps Opportunities and Risks
Use immediate Slack and email notifications when your project is delayed. Create and configure alerts on key team goals to help everyone know where to focus. Go beyond basic reporting in your build tools to compare your different development teams' strengths and take advantage of Allstacks' machine learning predictive models to forecast when your teams will deploy or if they will be late on delivery.
Integrations
Pull in Data From Tools You're Already Using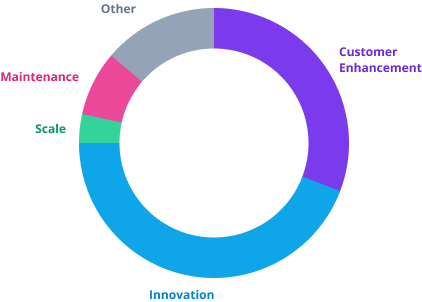 Connect
build metrics to OKRs
Close the gap between the board room and the developers with DORA dashboards and visualizations. Group your issues, PRs, commits, releases, and other activity data into simple, understandable reports that slip right into your OKR framework. Compare your activity over time to prove what's working and what needs an iteration for your engineering goals.
Go beyond
DORA benchmarks
The DORA model identifies elite- to low-performance teams based on how well they perform against DORA benchmarks. You can use those benchmarks to evaluate the performance level of your team, and you can also use Allstacks' own engineering performance benchmarks to compare your team to live-updated industry standards. Gain context for your data and improve accordingly.
Start Your 14-Day Free Trial: No Credit Card Required