Meet Allstacks
Build software like you mean business 💪
Allstacks gives product and engineering teams the data and visibility into software delivery to optimize resources and align projects with the needs of the business.
Align work with strategic business goals
Align engineering and product stakeholders to larger business objectives as related to go-to-market plans.
Benchmark and improve effectiveness
Improve organizational efficiencies with data and insights that help structure teams and projects the right way.
Reliably forecast engineering effort
Eliminate gut feel estimates with predictive forecasting of strategic initiatives.
Build trust and confidence
Continuously and reliably build software in a way that builds trust with stakeholders and customers.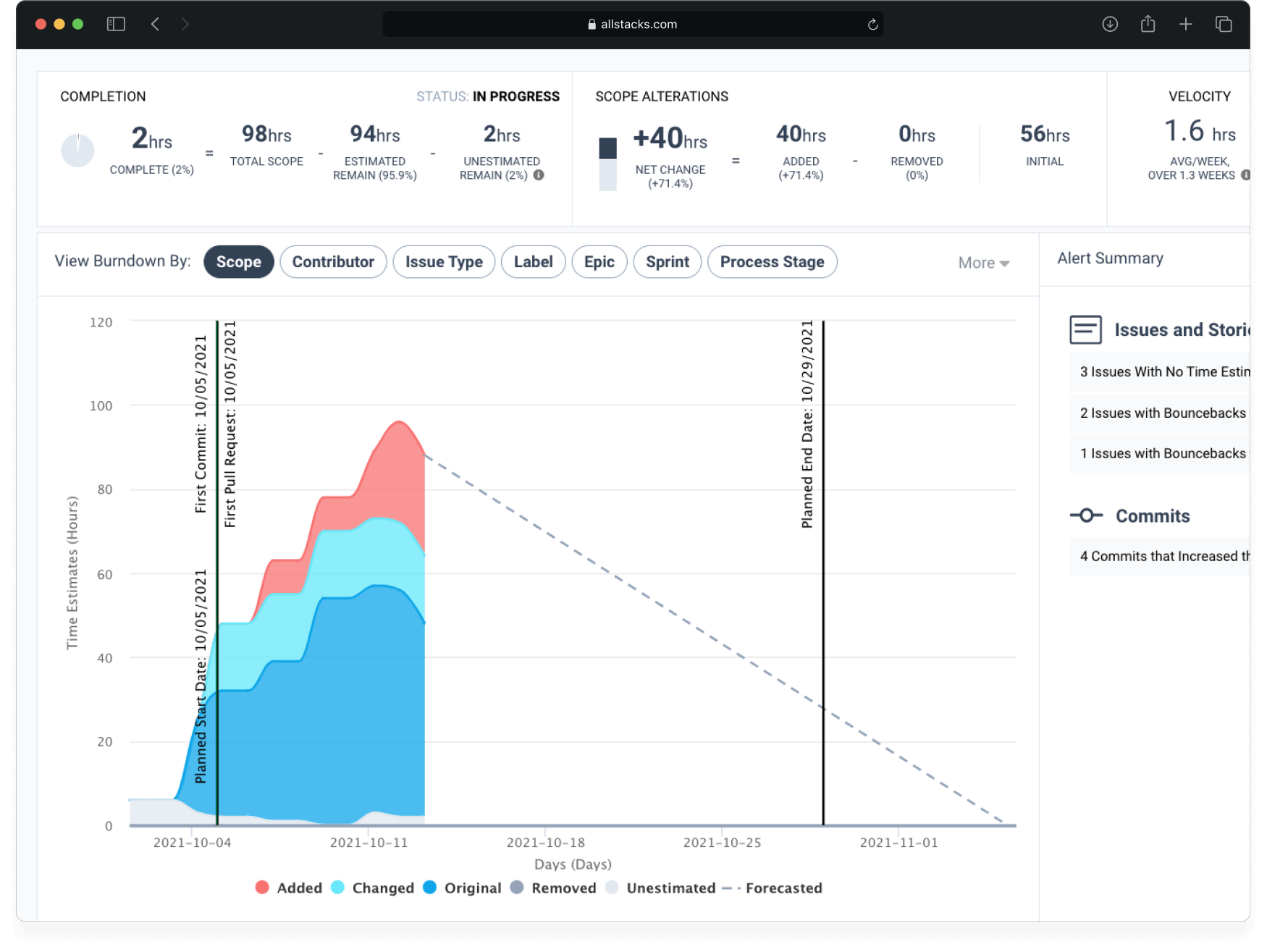 Predictive Forecasting
Eliminate gut feel from your estimates
Predictive forecasting tells you when initiatives will be completed and enables earlier course correction, more effective planning, and improved roadmap attainment.
Team dashboards and Metrics
See how well your teams build software and resolve bottlenecks
Tell the story about how well your teams build software with code, builds, process, and team productivity metrics with shareable dashboards, identify areas of improvement and track progress over time.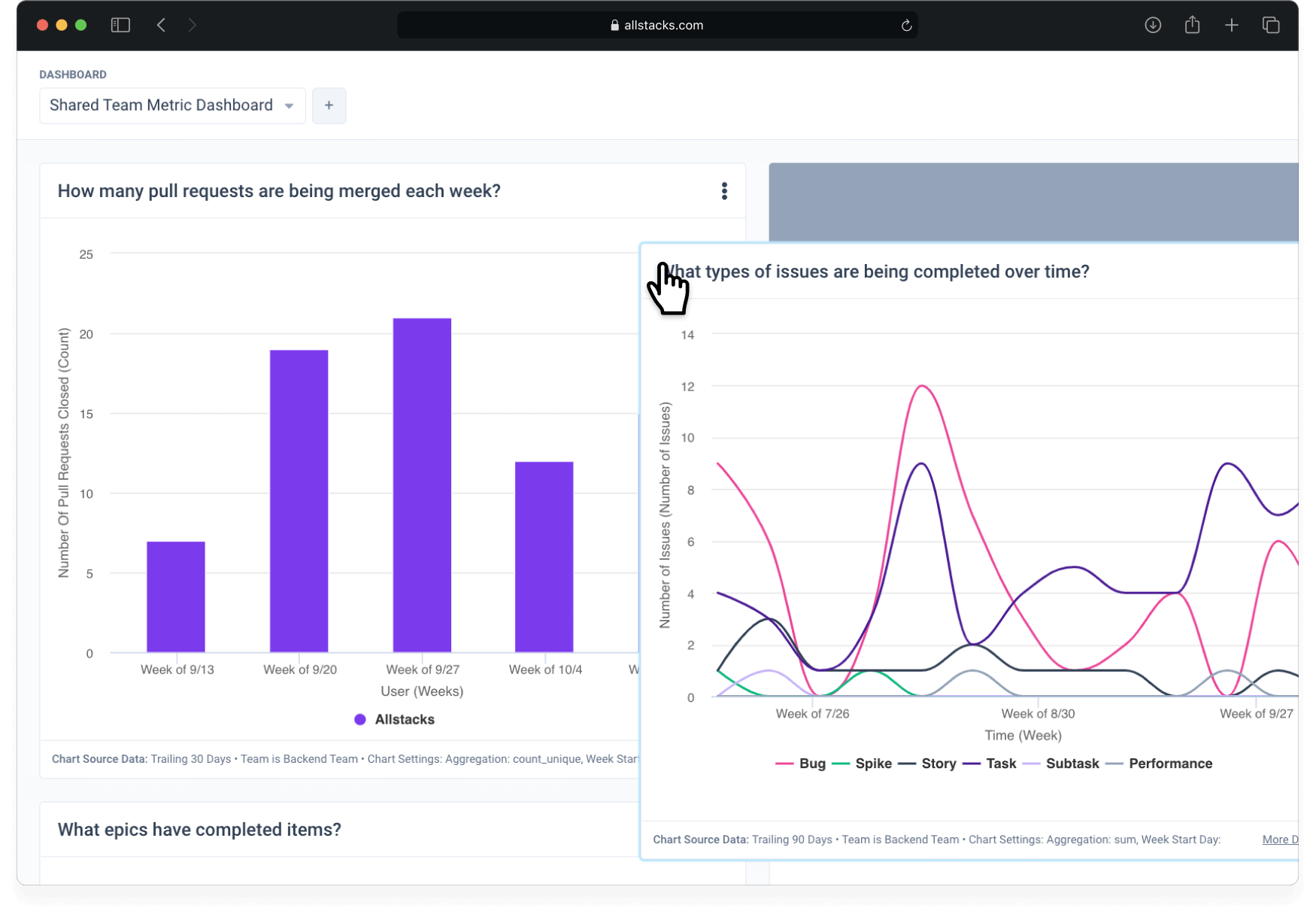 This is what building software better looks like:
Saved Development Time from Reporting








As we grow, we need better visibility to make decisions based on data and metrics, not gut. We use many tools across Product and Engineering (i.e. Jira and Gitlab). We now have a single pane of glass for all of that information and have access to a lot of data we weren't getting before.

James Emerson VP of Engineering, ClearData

Allstacks' core value is providing visibility into problems. I can organize all of my engineering processes in one place to quickly make changes and better understand where my inefficiencies lie. I get a clear picture of where we are, so I can determine where we want to be.

John Steinmetz CTO, Convo

Our commitments to our customers are critical. Allstacks enables us to better track progress, helps our engineering team communicate effectively with stakeholders, and allows us to be nimble as priorities shift.

Mike Bonner Director of Engineering, nCino

Even with a strong scrum approach, we tried to get a handle on our software delivery processes [on our own] and still missed the mark. We reached out to Allstacks for help, and within days, we went from being in the dark to getting true insights into the state of key initiatives.

Jason Massey Founder & CEO, ndustrial.io
Latest news & articles
From the blog
Get Started
Deliver your roadmap with confidence.
Schedule Demo
No contracts, no credit card required.